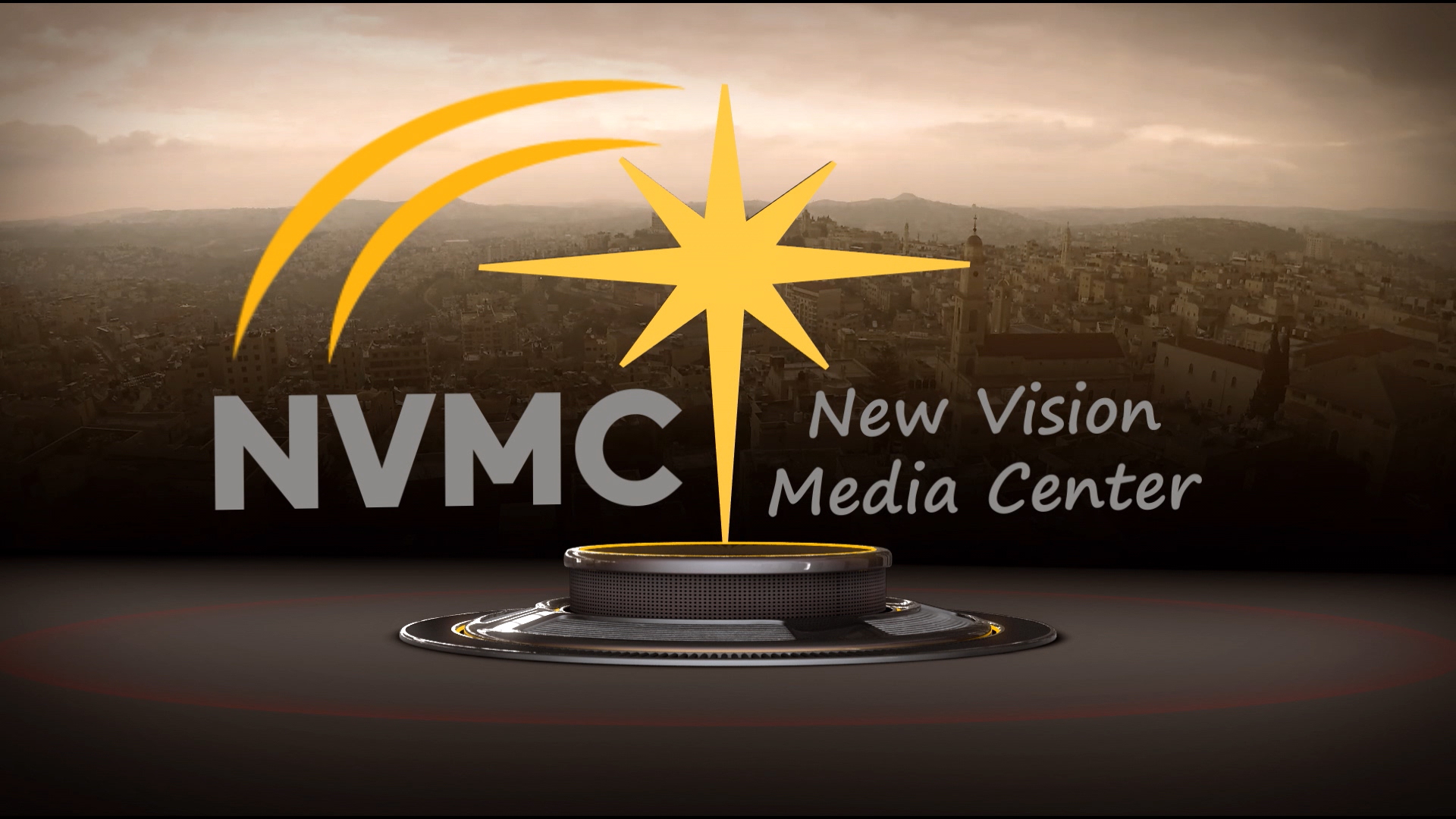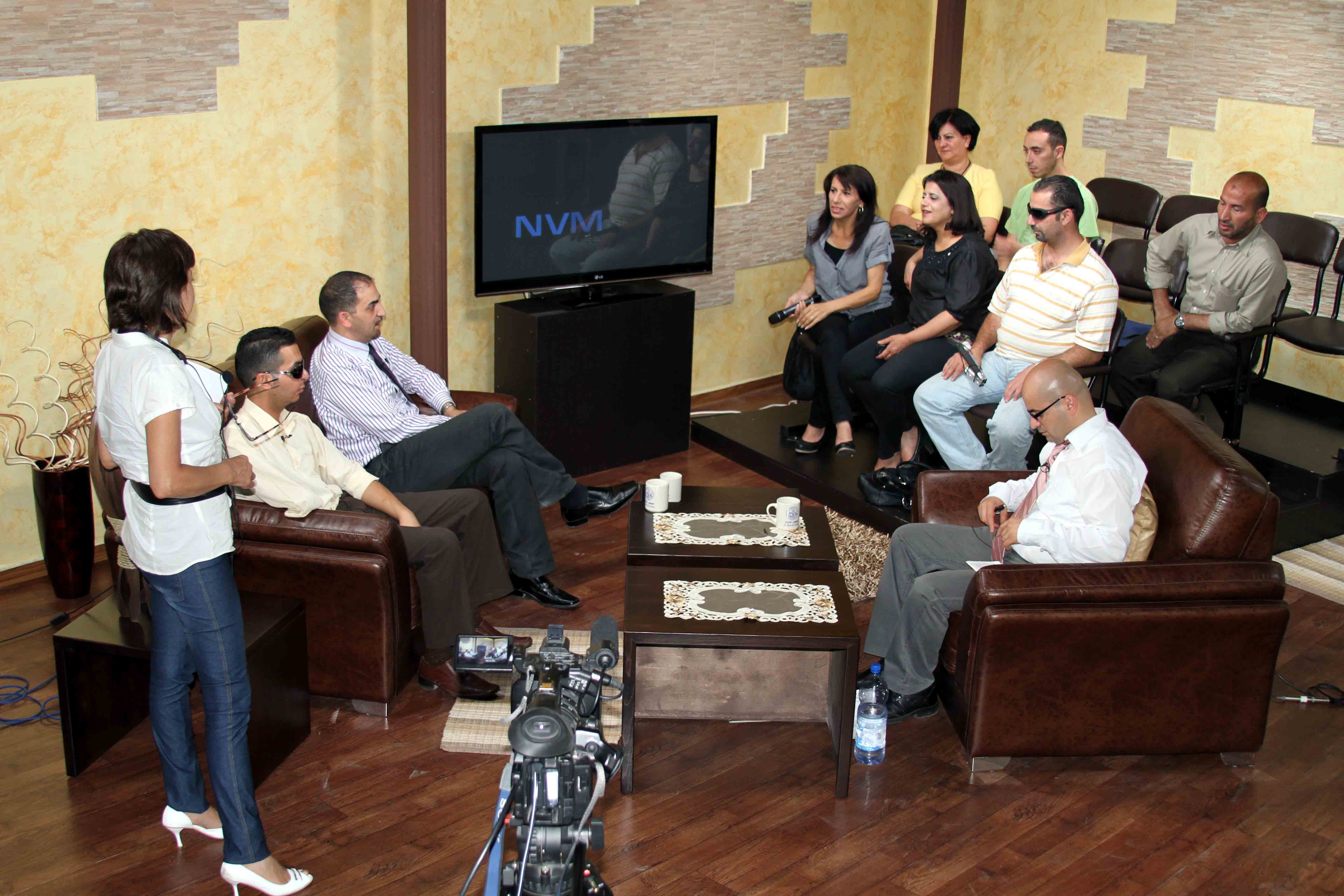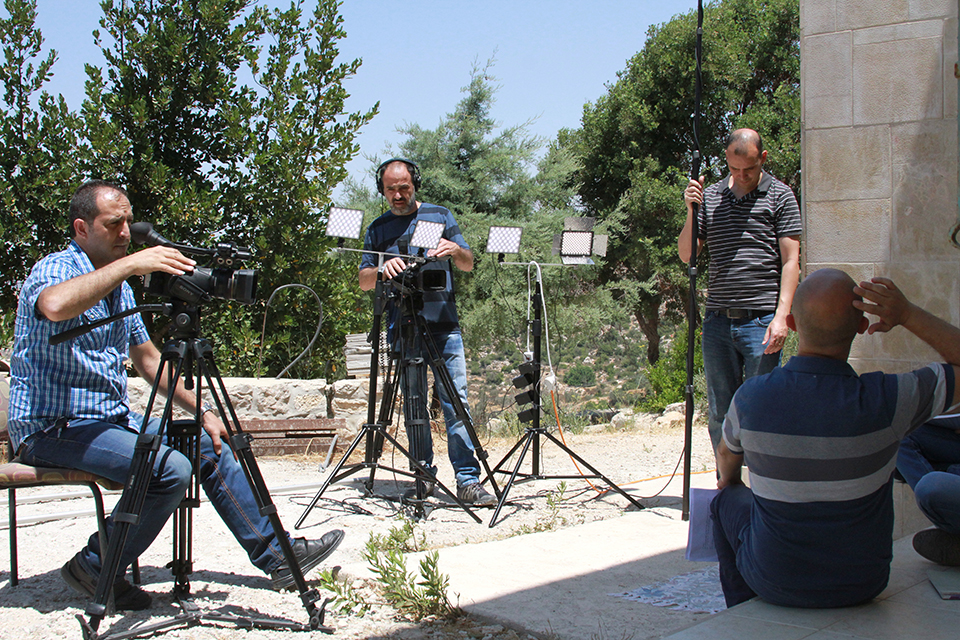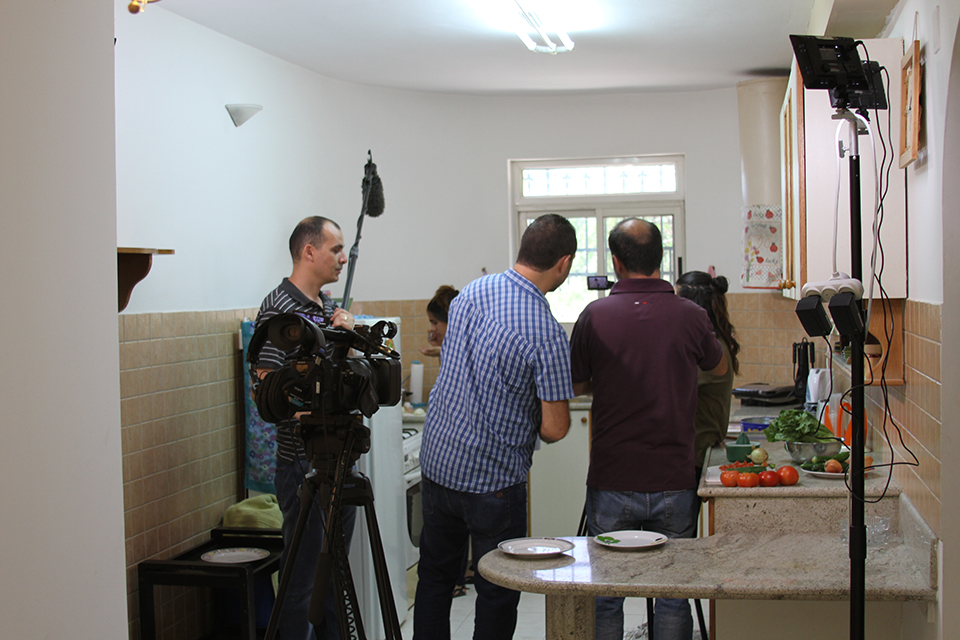 New Vision Media Center was established in 2002 to meet the needs of the local community and it is an integral part of the Bethlehem Bible College, which came to light by the initiative of Dr. Bishara Awad, who founded the college in the year 1979 with modest means, under the challenges of both financial and economic challenges.
The vision of Bethlehem bible college is to train Christian leaders to serve Society and contribute to stopping the migration of young people through teaching, training and the providing job opportunities in various fields.
         In order to achieve the vision of the Bethlehem Bible College, a 2 years Diploma in Media program was introduced in 2002. During which the students acquired the skills that would qualify them to engage in professional life. A group of graduates managed to establish the "New Vision Media center in 2005 to produce televised talk shows, which began broadcasting its programs on local stations until it launched on satellite channels in 2011 and in 2020, with the advancement of technology the productions are broadcasted online using different social media platforms like YouTube, Facebook, Instagram and the official website of the center .
Our vision is:
Building a subjective and informational framework to reinforce the sense of belonging and to achieve positive change in our community.
New Vision Media Center is the beating heart of Bethlehem Bible College. It spreads the message of love and forgiveness by monitoring people's daily concerns, most important issues and social ills by putting them on the discussion table with specialists using various forms of media arts in order to promote the values ​​of democracy, justice and equality to build a solid and capable families whom are able to raise good generations to serve society and humanity.
             New Vision Media Center specializes in the field of digital media and features a music production studio, and it continuously produces TV and radio talk shows .in addition to educational and social documentaries according to the requirements and needs of society. The Center also established a wide network of partnership with civil society organizations and human rights organizations.
       The center is equipped with the latest technical equipment, managed by a highly qualified staff with long experience that qualifies it to produce media products with competitive international standards The team is keen to keep up with the latest developments in the field of production through continuous training in international centers.